Spring Style: Our Favorite Outfits For Women
---
When the seasons change, so should our wardrobes – but beware that tricky transition between winter and spring when the weather is unpredictable.
Start your day with a clear blue sky and bright sunshine and you could find a sudden rainstorm has you drenched through to the bone come mid-afternoon (and you'll be cursing the T-shirt and hoodie you put on).
The best way to prepare yourself for unexpected weather changes throughout the day is to dress in layers. This season, our Pier 24 collection is inspired by blue seas, salt-washed boats and canvas sails for an easy-breezy, completely wearable, layer-ready line.
Of course, we wouldn't leave out leather. A colorful leather jacket or leather accessory is a must have for spring this year.
We've put together a couple of ideal go-to outfits to welcome in the new season:
Get the Blues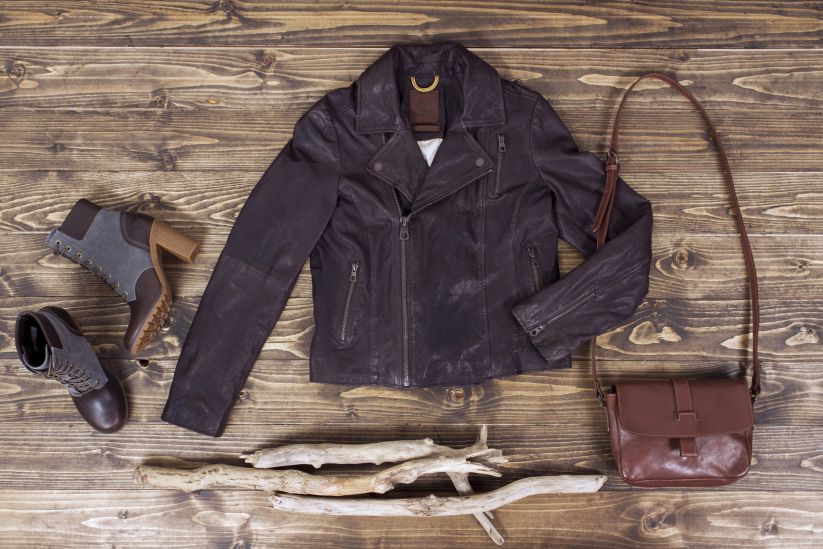 Denim on denim was once considered to be a huge fashion faux pas, but these days it's officially a "thing". Embrace the blues in our richly hued, indigo-dyed Forest River Denim Shirt and Sunrise Lake Skinny Denim jeans. The shirt has darting on the front for a closer fit and a rinsed look for color variation, and paired with the jeans, provide an easy thrown-on look. If the weather warms up, you can always roll up the jean bottoms to get cropped skinnies or tie the shirt up around your waist for that vintage casual look.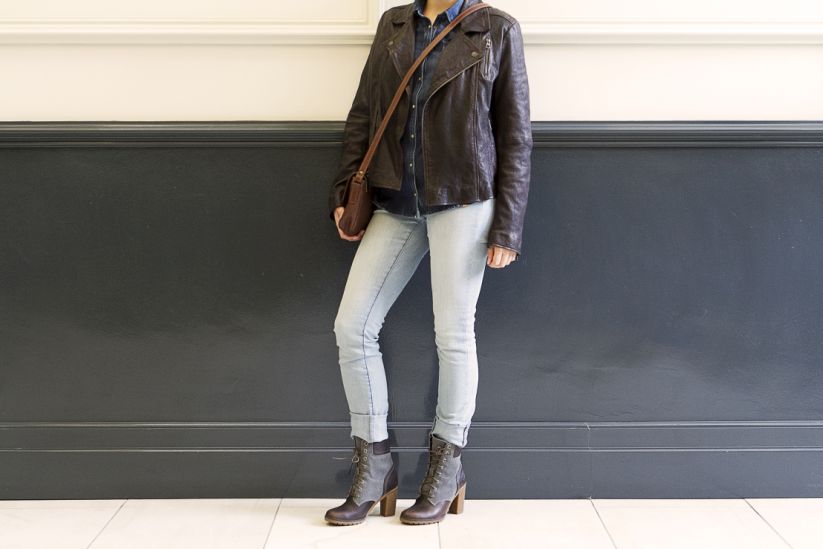 While layering is essential for variable weather, it doesn't have to mean sacrificing glamour and a good quality biker jacket never goes out of style. It's the hardest working item of clothing you'll probably ever buy and complements almost any outfit.
We love topping our spring daywear off with the super-soft lambskin leather Belknap Biker Jacket in Cocoa. With a cotton lining to keep you comfortable as spring heats up, this leather jacket has a soft, supple feel and its premium leather will age gracefully from season to season.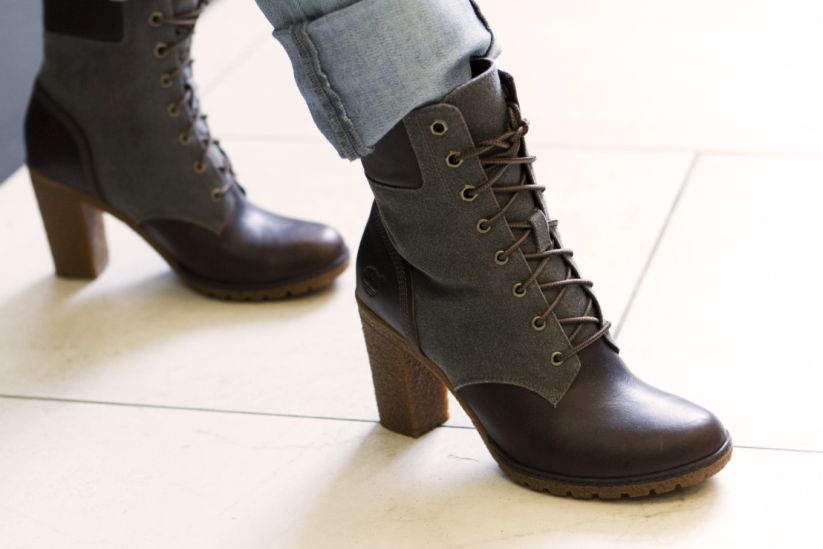 You can never have enough leather, though, so complete this outfit with our Glancy Leather and Fabric 6-inch Boot in waxed canvas. Vintage-inspired with fine-crafted details like a leather collar and laces, four rows of stitching and soft interior lining, these boots also have an OrthoLite® footbed and rubber lug outsole, meaning they're built for comfort (so no more aching feet during long walks).
And to finish off your perfect 'spring is coming' look, throw a Bellows Fall Small Items Bag in soft, vegetable tanned leather over your shoulder. The adjustable striped canvas strap (which can be worn over the shoulder or across the body) and interior pockets on this elegant accessory provide a bit of additional room for your umbrella, just in case it does rain.
Leather jacket? Check. Leather bag? Check. Ready for all the adventures the day will bring? Check.
Head out for a day in the city and then stop for evening drinks with friends in this ultra-versatile outfit.
See it in action here:
Weekend Wear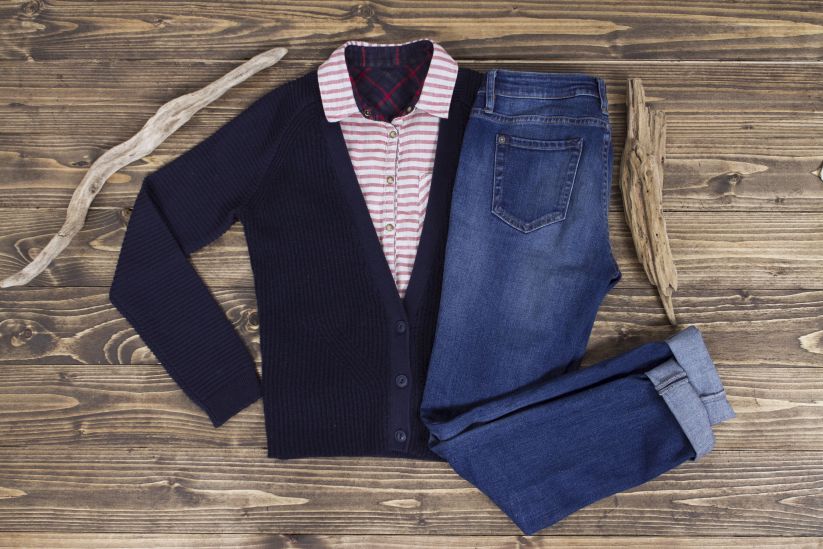 Once the winter frost subsides, get out and enjoy the springtime and all it entails – from day trips to vineyards, to strolling through farmer's markets, or visiting bakeries and coffee shops.
Weekend excursions like these call for an easy, relaxed ensemble that's effortlessly stylish and flexible. And we have just the one:
Start with our Sudbury River Reversible 2 Layer Shirt in Dark Sapphire. It's a reversible button-up, so you have the choice of two different patterns and colors. Top this with the soft Huntington River Cardigan and add the Sunrise Lake Skinny Denim jeans for a casual, artsy vibe on the town.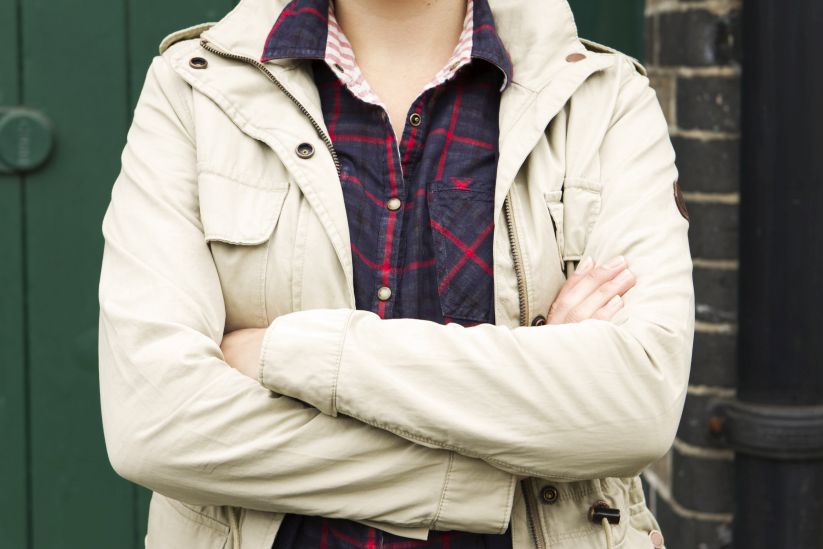 As the evening draws in, stay warm in our Mount Mansfield Rugged Field Jacket in Sand. Its anorak style is super comfortable and light, making it easy to carry and slip on when temperatures drop a little. The soft peached twill, drawstring waist and utility pockets give it a feminine twist, too.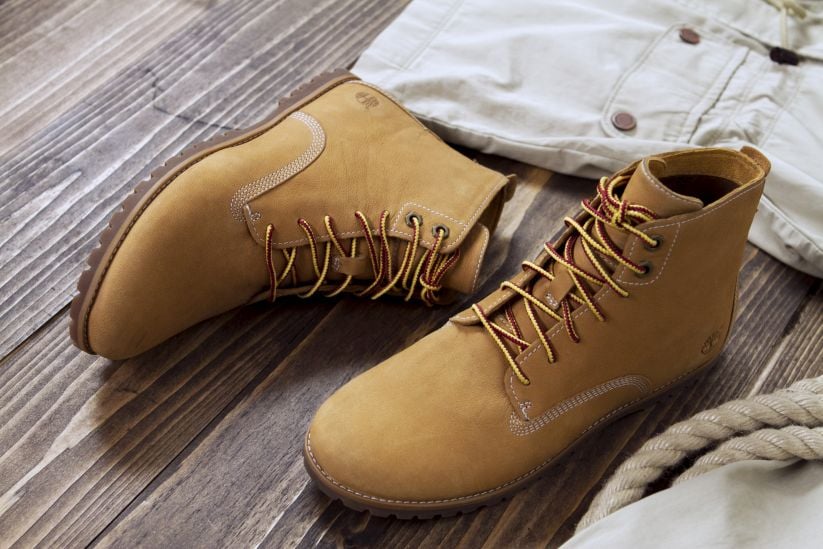 To complete your weekend wear, pull on a pair of lightweight nubuck leather Joslin Chukka Boots for a slimmed-down version of our iconic  original yellow boot. With a slender recycled rubber lug outsole, mesh lining for comfort and our trademark OrthoLite® footbeds, they embrace both class and comfort.
See the look come together here:
From relaxing weekend afternoons to city explorations, we've got you covered.
View more of the Pier 24 collection here.