Calling all roadies! Stuck in the vicious cycle of your daily routine? Explored all the bike trails your hometown has to offer more times than you can count? We understand your struggle, and we are here to help. Below we give you the best-of-the-best pedallers' paradises made for the bike aficionado. Oh, and along the way we've dug up top-notch local gems that encourage true cycling camaraderie. You're welcome.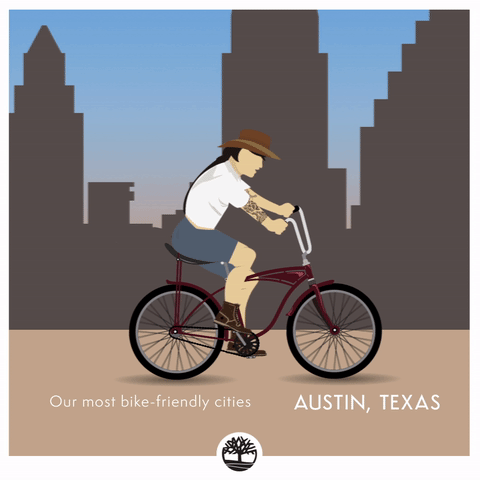 Austin
Cycle-Friendly Credentials:  Not only the live music capital of the world, Austin, Texas is also ranked as the number 11 best cycling city in the United States. Who knew?! With over 80 miles of bike lanes and over 2% of Austin locals cycling to work, biking is as essential as BBQ for these Texans.
Where to Cycle: Get your fitness on and check out the Veloway, a three-mile paved trail in South Austin.
Cycling hangouts: Love cycling and good eats? Rocket Electrics is a must. The bike shop offers themed electric bike tours, including a four-hour foodie tour. Sign us up!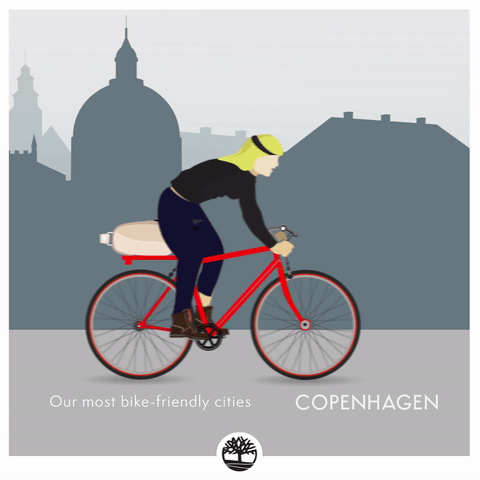 Copenhagen
Cycle-Friendly Credentials: Known as one of the greenest and happiest capital cities in the world, it is no coincidence that nine out of ten Danes own a bicycle. In fact, bicycles outnumber the number of citizens in Copenhagen (cycle anarchy!). The first official Bike City in the world is home to an impressive 282 miles of cycle tracks. Annoyed with having to hop on and off the seat at stop lights? Then you'll love the foot rests and railings sprinkled along intersections to alleviate the inconvenience. Even tourists can try out the cycling way of life with the city's electric bikes equipped with GPS and tourist guides.
Where to Cycle: The Bicycle Snake, Copenhagen's latest architectural feat, offers cyclists a quick shortcut over the river, so kiss car traffic goodbye.
Cycling hangouts: Pretty much everywhere. Copenhagen doesn't need designated cycling themed cafes or bars. Because biking everywhere is simply the way of life, every destination is a cycle-friendly.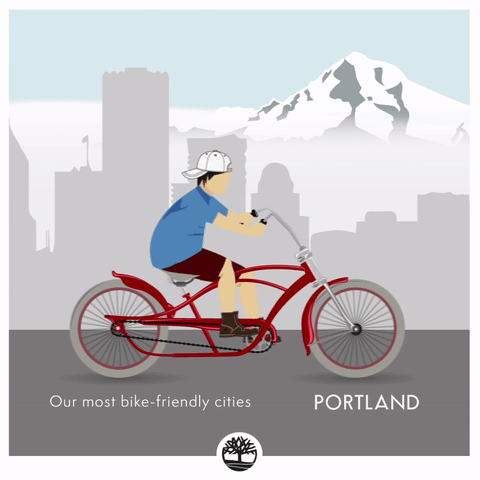 Portland
Cycle-friendly credentials: Portland, the ultimate pedallers' paradise, is home to more than 315 miles of bikeways. With more than 7% of commuters cycling to work, Portland boasts the highest proportion of workers to conquer the trek to the office via bike in the U.S. Each day 7.100 trips are taken by cycle over the city's Willamette River. Looking to move to this cycle-friendly city? Move By Bike, a cycle based moving service, can lend you a hand… or handlebars.
Where to cycle: "Keep Portland Weird" by participating in one of many themed rides. Check out the World's Largest Naked Bike Ride (do we need to say more?) or the iconic Worst Day of the Year Ride in which diehard cyclists dress up in costumes in the middle of winter to cycle 17 miles around Portland.
Cycling hangouts: You cannot visit Portland without sampling the legendary local coffee brews. The Fresh Pot, a quaint coffee shop, allocates over 26 parking spots just for its cycling customers. Looking for an extra speedy cup of Joe while on the road? Get your boost of caffeine without the pitstop with Trailhead Coffee Roasters, a cafe on two wheels.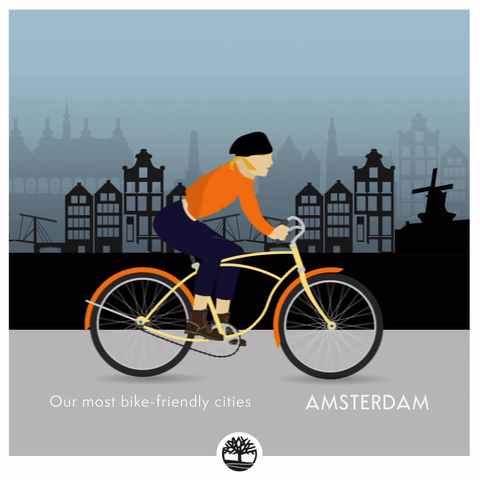 Amsterdam
Cycle-friendly credentials: With over 250,000 bicycle parking places, and future plans to add 38,000 spaces by 2020, they don't call Amsterdam the two-wheeled city for nothing. Amsterdam natives take biking to a whole new gear, cycling over 1.2 million miles (!) each day, with 60% of trips through the inner city made by bike. Last but not least, (drum roll, please) the people of Amsterdam collectively own more bicycles than number of residents in the city.
Where to cycle: Take a ride along the waterfront, or through the ever-so-popular Vondelpark. Watch street performers or stop to smell the flowers (literally), at the rose garden located inside.
Cycling hangouts: Visit Rijksmuseum, the only museum in the world where you can view art behind handlebars. Oh wheelie?! Yes, you can cycle through, not just to, this museum.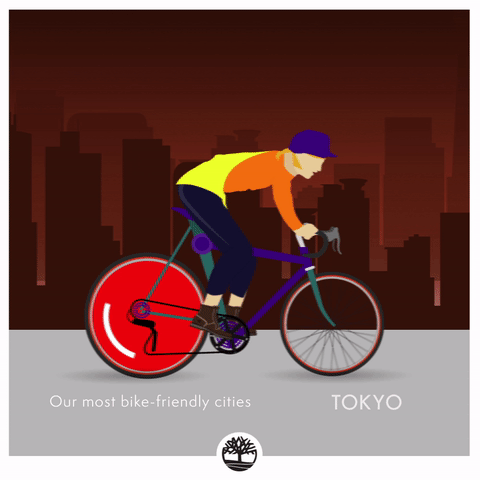 Tokyo
Cycle-friendly credentials: Japan's capital is no stranger to cycleology. 14% of all trips made in a day are by cycle, but keep in mind these bike trips are carried out in suburban areas. Cycling is more than a healthy habit, as it also results in stronger sales for small businesses. People in Tokyo often use their bicycles to supplement retail therapy, cycling from shop to shop and borough to borough. No need to invest in a high tech cycle, in Tokyo, though Japan produces some of the finest high-end bikes, many people favor a simple single speed called the mamachari or "granny bike" to get them from point A to B.
Where to cycle: Tokyo's bike lane availability is feeble in comparison to most (only 25 miles on all of Tokyo's roads), but worry not, bike groupie. Instead, do as the locals do and utilize the sidewalks to ride.
Be sure to check out: Try out themed trails throughout Tokyo for a taste of Japan. The Tokyo Fast Food Gourmet Pottering trail, featured on website Cycle Tokyo!, includes more than ten eateries, and local delicacies like Anko (a waffle sandwich and sweet beans) or Katsu (deep fried pork cutlet).