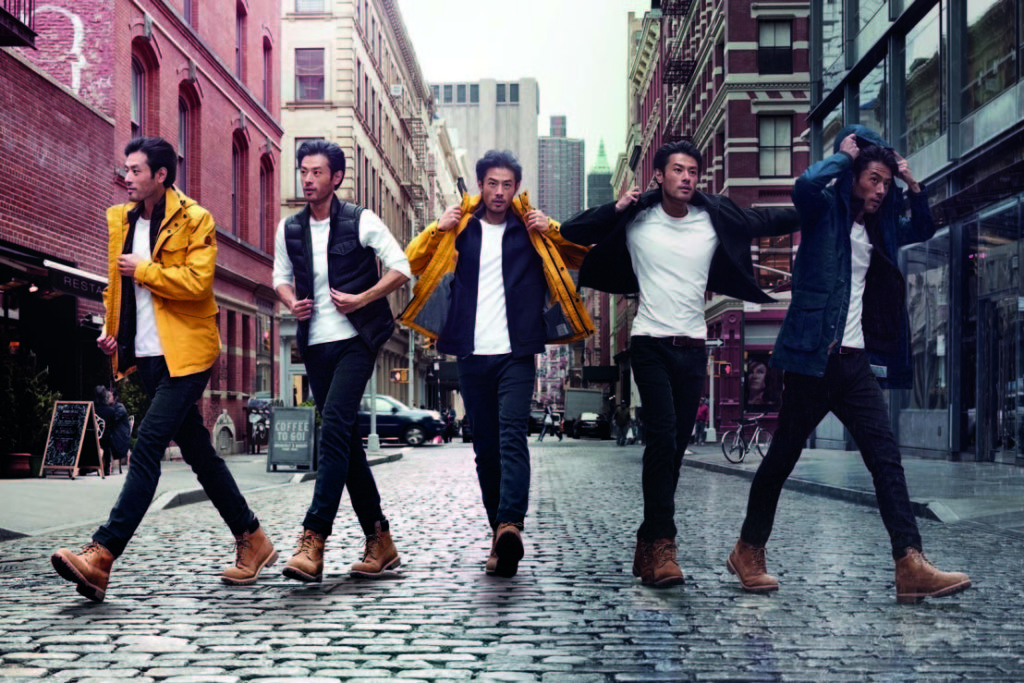 Look, we don't mean to brag, but waterproof is sort of our thing. Like that one time when we created the first ever totally waterproof pair of boots. Or our line of waterproof jackets that are lab-tested and music festival-approved. But outerwear isn't just there to keep you dry – or even warm – it's about being able to adapt to any weather conditions and to layer up (and down) in style.
This season, we've come up with the solution that can do it all. Meet our new Compatible Layering System; where your wardrobe doesn't just work for you, it works together. Each vest, quilted jacket and fleece is made to attach at the zip with our specially-designed waterproof jackets, giving you the freedom to wrap up, peel off, layer on, strip down – and match your style to your surroundings.
Need more guidance? Find your weather dilemma below to figure out what to wear:
Is it raining but not too cold? Light rain on an otherwise pleasant day?
Grab our Field Jacket and stay dry without overheating.
Is it chilly but still sunny outside? Brisk in the shade but mild in the sun? Little to no wind?
Slip on one of our liners – a vest, quilted jacket or fleece – to stay warm.
Is it cold, rainy but yet you're still willing to go outside, be it for work, play or necessity?
Grab our jacket and one of our liners.
Pretty simple, really. Which means you can focus on your style.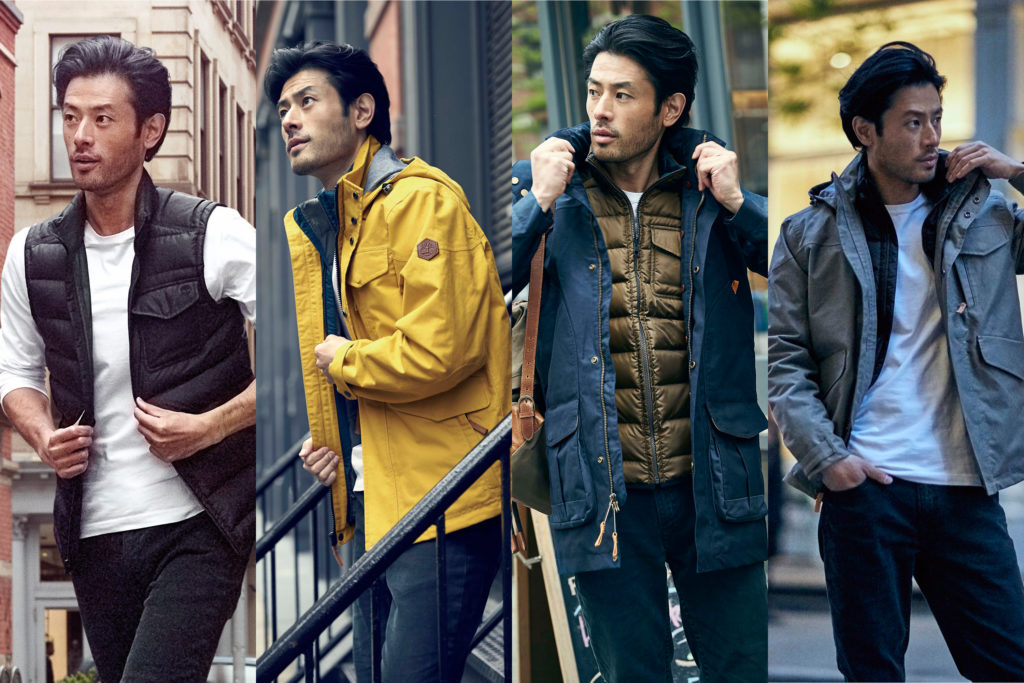 Sunny, Brisk Days = down vest + tee
Vests, or gilets, are stylish and so versatile during the changing seasons. Slip one over a long sleeve tee paired with jeans to stay warm without feeling weighed down by layers.
Chilly Mornings = field jacket + down vest liner
With Thermo-Fibre technology to keep you extra warm, our Bear Head Down Vest goes great with any jacket. Further coldproof your look with our Ragged Mountain Field Jacket.
Rainy Afternoon = hooded mac
On those rare days when it's mild outside but the rain just won't let up, grab the Ragged Mountain Hooded Mac on your way out the door and you're good to go – the Dryvent® technology will always keep you dry.
Cold Evenings = field jacket + down jacket liner
There's nothing quite as cozy as a down jacket layer to keep you warm on the coldest of days. Worn with rugged boots, it's great for long walks outdoors or afternoons spent by the fireside. Don't worry about the fabric being too thick to layer – it was designed to fit perfectly under our waterproof jackets for when you get caught in the rain or snow.
So grab a base layer, slip on an insulating layer and throw on our waterproof field jacket. With a removable hood and fleece liner, you can adjust it to the rigors of your particular adventures that day, be they city or country, ascending mountaintops or rooftops.
After all, layering is simple yet so effective. And more is usually better – be it in winter wardrobes, wedding cakes, or nachos.