Style editor Carolyn Yuen Marino styles our Lakeville Chelsea boot and Lakeville Boat Shoe for spring.
As the days are getting longer and the sun is peeking out, I've begun to transition my wardrobe for spring. I'm excited to be bringing out lighter tones and baring legs for the first time in months. The changing of the seasons is when I like to mix heavier, winter textures like suede with lighter, spring fabrics like chambray.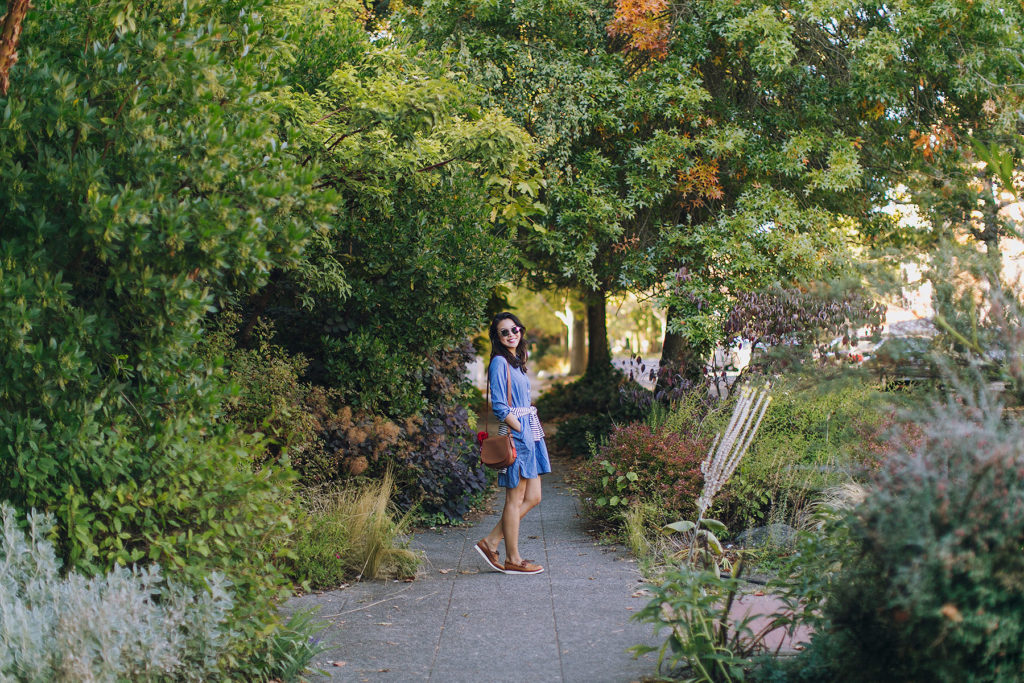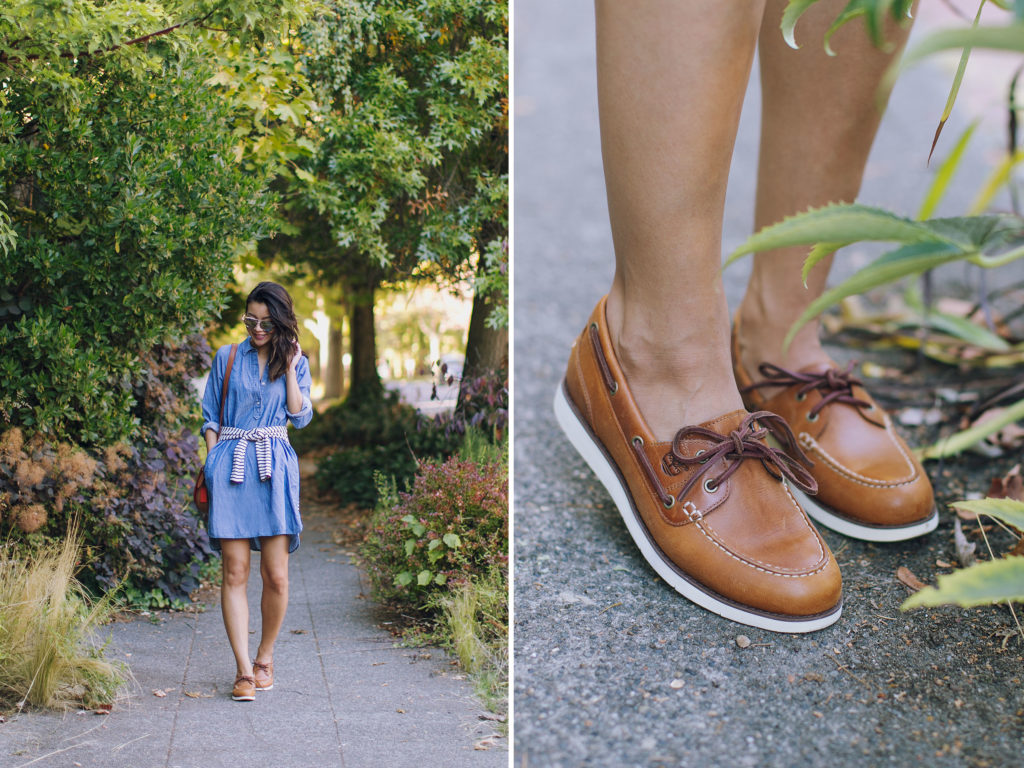 The boat shoe is a classic footwear option for the warmer months. The rich cognac leather of these Timberland shoes makes them dressed up enough for work or a walk around the city. I threw on a flowy, chambray shirtdress and cinched the waist with a striped top to add another pattern.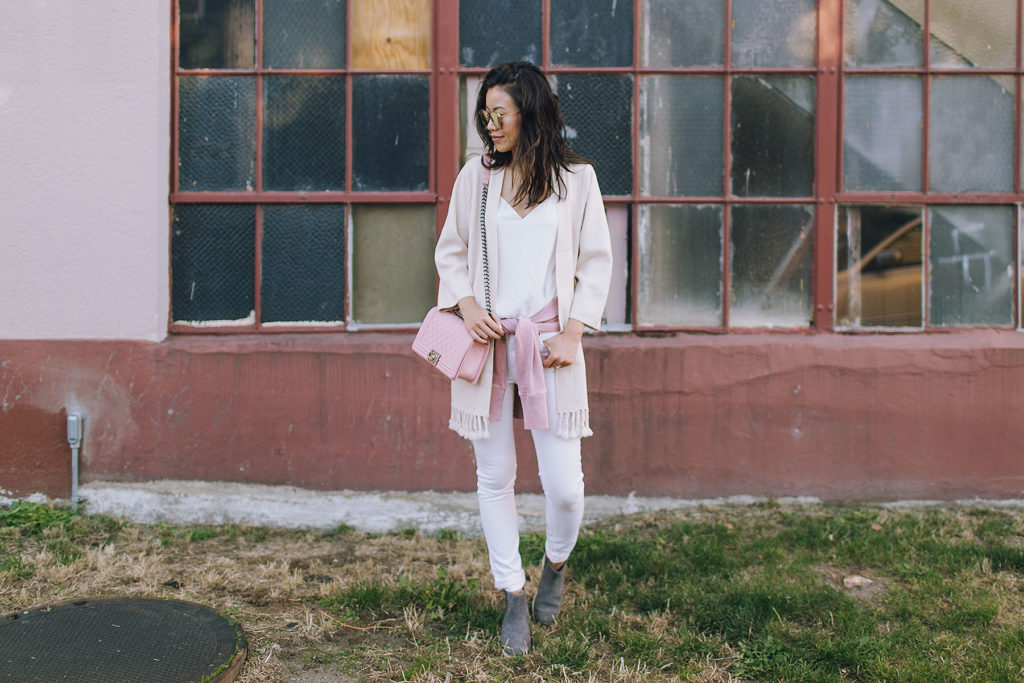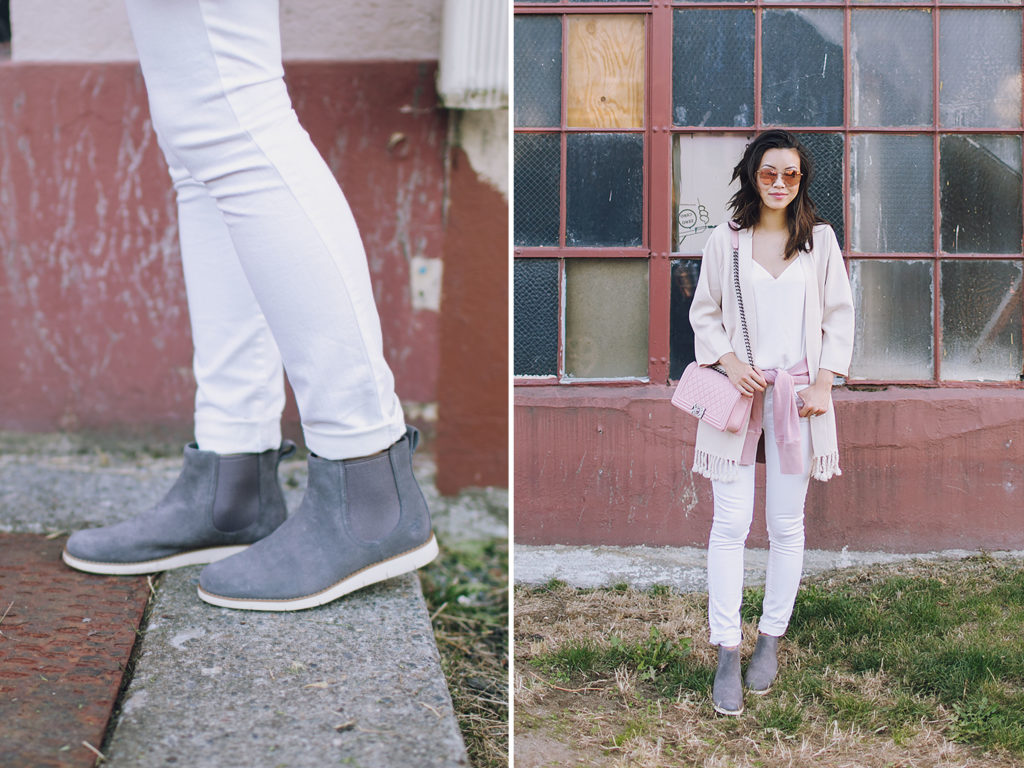 In the spring an all-white outfit just feels so fresh, especially with a few pops of blush to sweeten the look. The shape of these Timberland Chelsea boots is edgy and chic, yet the suede texture softens the vibe. Sometimes Chelsea boots can be hard to break in due to their shape and leather, but these boots, like all Timberland shoes I own, are so comfortable.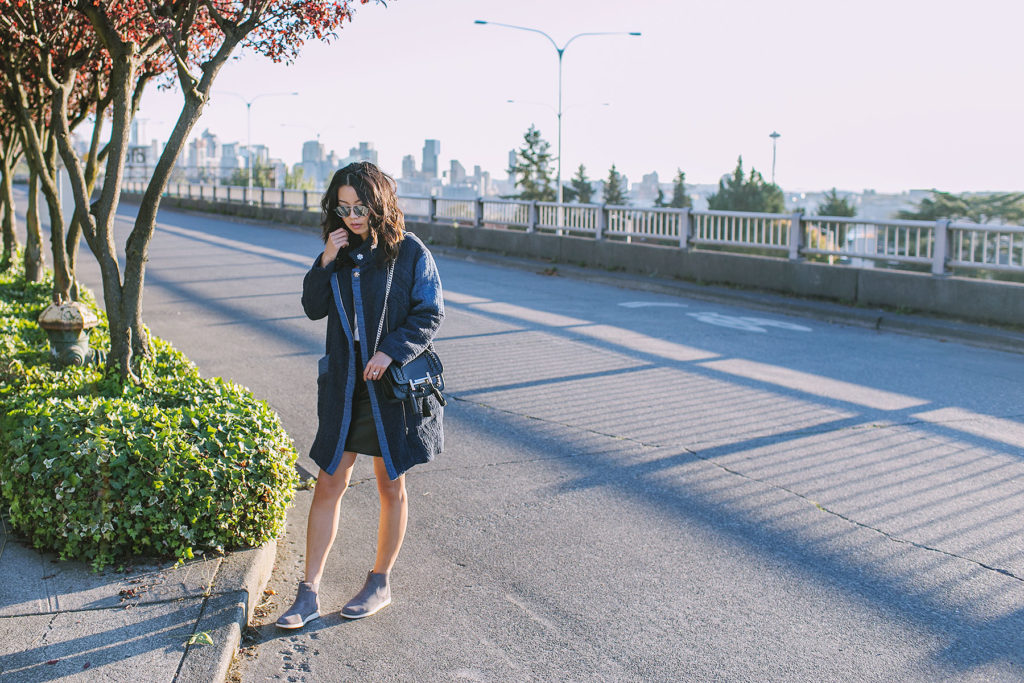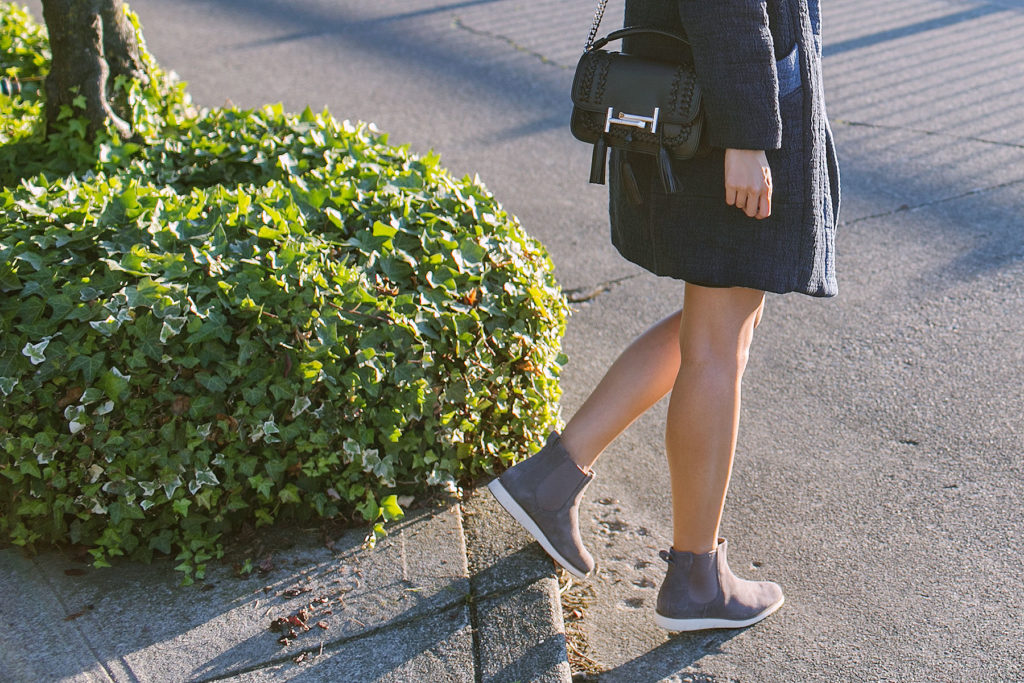 I definitely like all the textures in this outfit: a silky camisole tucked into a pebbled leather skirt. To add more fun to the mix, I wore a denim coat with my suede Timberland Chelsea boots. With the leather bag and leather skirt, wearing leather boots would be too much, but the suede breaks it up and balances the look out.
Now that winter is over, I'm excited to step out in these shoes and explore my city with a spring in my step. It's time to put away the heavy waterproof boots and break out my leather boat shoes and stylish Chelsea boots for warmer weather. These shoes are taking me everywhere this spring – see you out there.